01/03/2018

Loft Party - Dust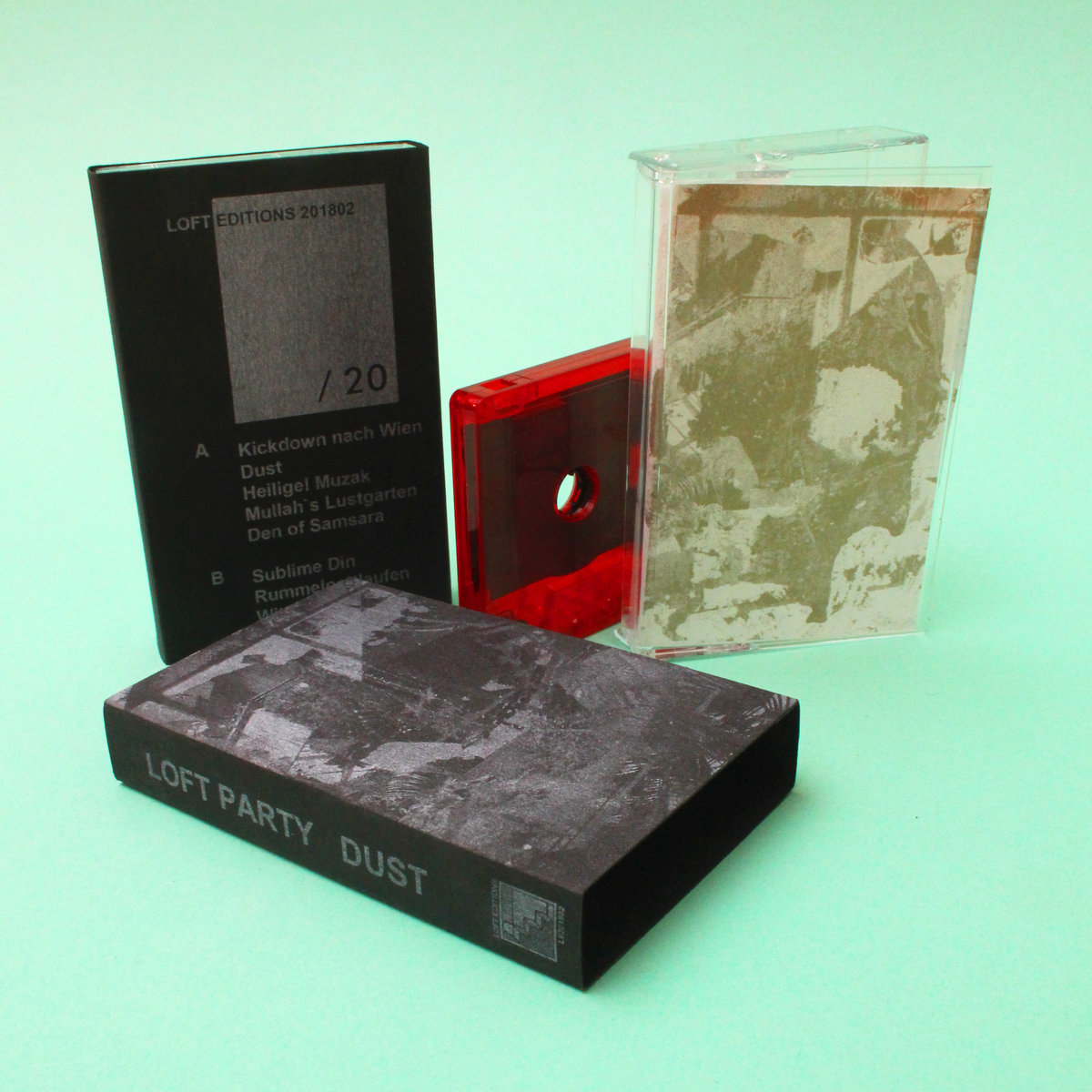 Berlin based noise bungler Loft Party presents his first C-45 album. Harsh electro-acoustic noise sounds and wobbling drone waves crushes into an intense tinnitus worshiping adoration for your loft. Pure no-mixing and mastering skills, just rough dilettantism for the diy noise-punx out there! Check it out! 

Also as cassette available. 

- Riso-printed JCard and slipcase on heavy cardboard 
- Hand-cuted, numbered and folded 
- Edition of just 20 C-45 cassettes 


Check on Bandcamp.
04/01/2018

Loft Party + WEHE - 05 / 11 / 17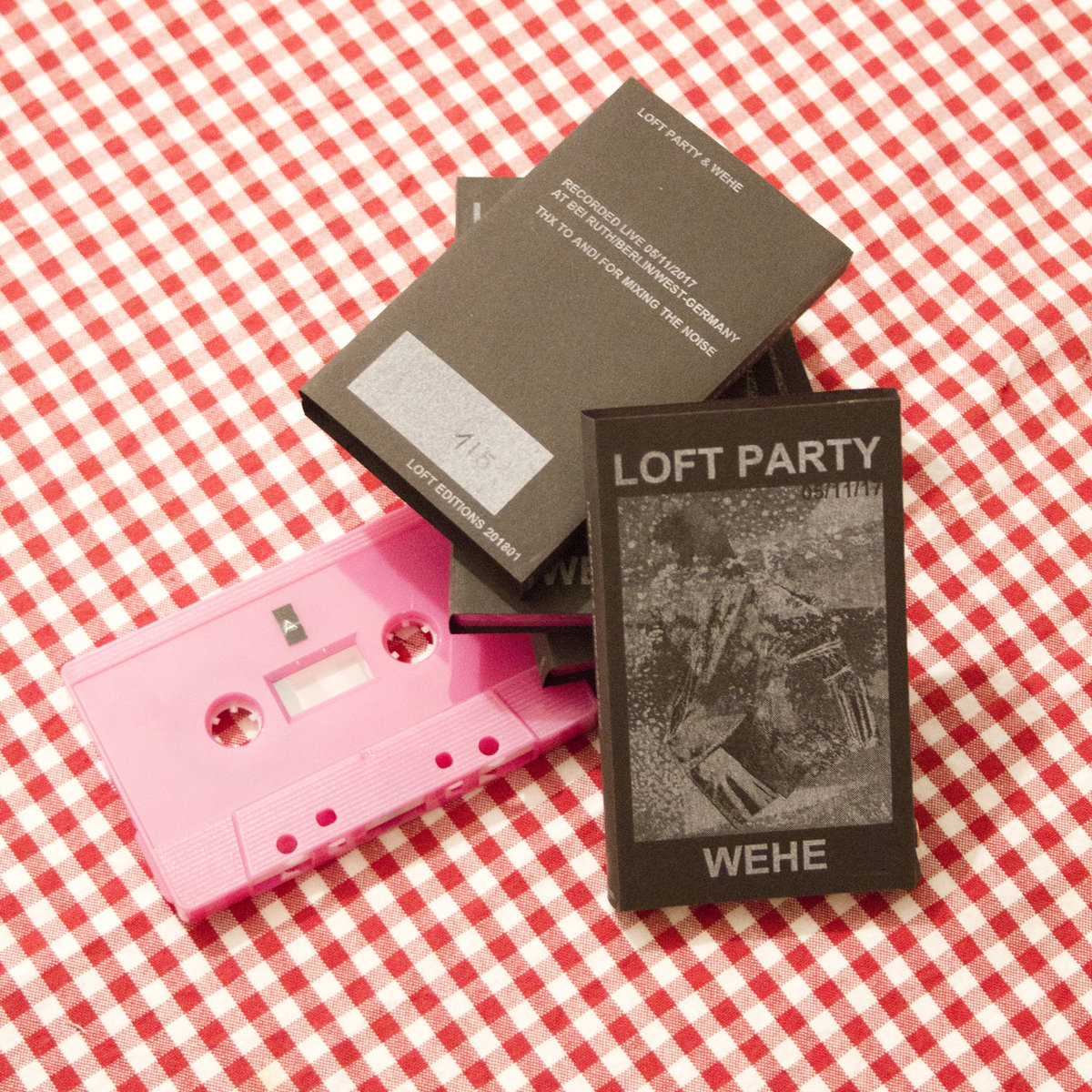 Live noise session by Loft Party & Wehe, 05.11.2017 @ bei Ruth e.v. Berlin.

High-bias fero cassette tape with riso-printed cover. Only 5 copies available!

Check on Bandcamp

20/2/2016

Occult Bellevue




Occult noise, shoegaze, experimental band from Braunschweig, Germany.
I recorded the vocals, guitar, bass and drums.
Limited to 14 cassette copies.

You can chant the noise via digital release or audio cassette @ Econore. Order here


9/11/2015
Manuel Klotz - Hohner PK250 midi / Loft Editions #2015001
Edition of 4 tapes, 6 crazy noise/soundart tracks, made with the legendary wedding music machine "Hohner PK250 midi". Recorded with iPhone4 @ Nexus catacombs, Braunschweig.
Risograph made inlay and booklet.


02/11/2014

CMBCMW Records

Crazy virtual label for home recorded noise and avantgarde "music". Including early funny dilettante noise and electro stuff from me.
Look out for "Loft Party". Stick in your Oropax HERE
01/11/2014

Mouldyard - Mouldyard

Ambient/Drone/Experimental project from 2012
feat. Antimo Sorgente, Martin Tornow and Manuel Klotz.

This realse contains a jamsession from 2012, hailing from "the Mouldyard Rehearsalrooms" in Braunschweig.

Published by Econore. Limited to 11 Copies. Order Here