___________
29/03/2019


Loft Party - II: Cluster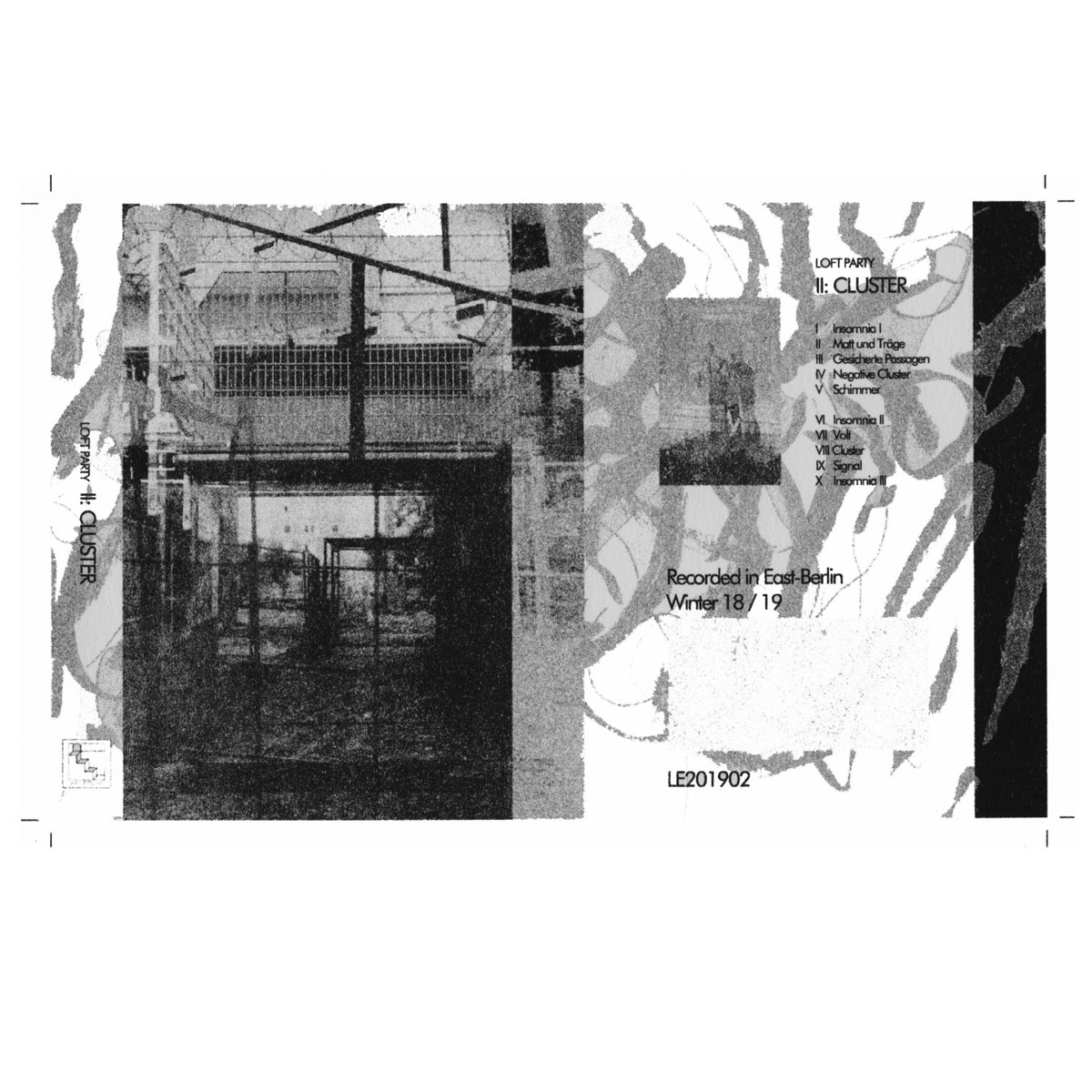 "I want to confess as best I can, but my heart is void. The void is a mirror.
I see my face and feel loathing and horror. My indifference to man has shut me out.
I live now in a world of ghosts, a prisoner in my dreams." – The Seventh Seal 

Searching for abhorrence sounds and transcendental urban dérive.
Sleepwalking trough wasted human existence. Summoning repetitive sound patterns to preach the void of melody.
Recorded with analog synths and lo-fi equipment. 

Handmade numbered and riso printed slipcase. Brutal limited of 12 copies!
No-mastering skills and pure antipathy for high quality! DIY or DIE 

Check on Bandcamp




___________
29/01/2019
Loft Party / Jeans Beast - Split
A collabo release by the noise/industrial artists Jeans Beast and Loft Party. 
Jeans Beast creates grotesque weirdo soundscapes that drones trough an electronic vortex of chaos. Followed by Loft Party`s lush power electronic vision of a doomed noise nexus. Both artists complete their work with selfdesigned cover and package.
Brutal limited art edition of 8 pieces.
released January 29, 2019 

A - Jeans Beast 
B - Loft Party 
Artwork - Julian Flemming and Manuel Klotz

Check on Bandcamp
___________
18/11/2018


D R O))) N E

___________
22/10/2018

Dead Hand - ST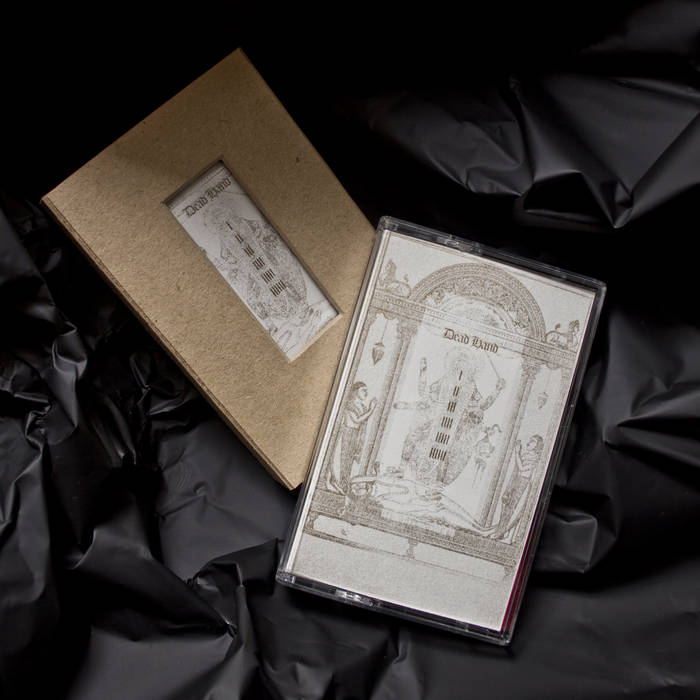 Dead Hand war zwischen 2008 bis 2013 aktiv (mitunter als "Samurai Tod" und "Sunkissed") und weilt zurzeit in einem Dämmerschlaf - während die verschiedenen Mitglieder diverse andere Projekte verfolgen (mitunter Unru, Loft Party, BWL Studium etc.). Live war die Band vor allem wegen des beharrlichen Ignorierens von Übersteuerung und peinlichen Zwischenansagen bekannt und gefürchtet.

Das sind die letzten unveröffentlichten Aufnahmen, die irgendwann vor Jahren in Leipzig unter der Federführung von Alex aufgenommen wurden. Der Sound ist irgendwo zwischen frühen chaotischen Hardcore und Powerviolence der Marke Reversal of Man, Systral, Converge oder Spazz beeinflusst. Hier und da erkennt man jedoch auch die früheren musikalischen Beeinflussungen von "Euro-90er-Screamo" sowie vereinzelt Black Metal Elemente (Blastbeats und Dilettantismus). Gewalt, Misanthropie, Gotteslästerung und Drogenmissbrauch prägen die Texte und schreien gegen das rhythmische Brett an, welches von einem hektischen Riffritt gepeitscht wird.

Es ist ein wilder und chaotischer Nexus den Dead Hand beiwohnen. Nie war eine Band aus dem Harzvorland dunkler und angepisster. Die Kassette ist limitiert auf 20 Stück und kommt mit einem handgefertigten Slipcase sowie einem risographierten Cover daher.
_______________________________________________________

Dead Hand preached the metal between 2008 and 2013. The Sound of this german band is inspired by artists like Converge, Reversal of Man, Spazz or Systral. But you will not miss your lovely black metal blastbeats and skramz shouting with naive pseudo-intellectual lyrics. Alemania was never darker and pissed! Check this!

released October 22, 2018

Dead Hand is: Andrej, Hendrik, Manuel, Raul
Recording/Mixing: Alex
Artwork: Manuel Klotz


Check on Bandcamp
___________
01/04/2018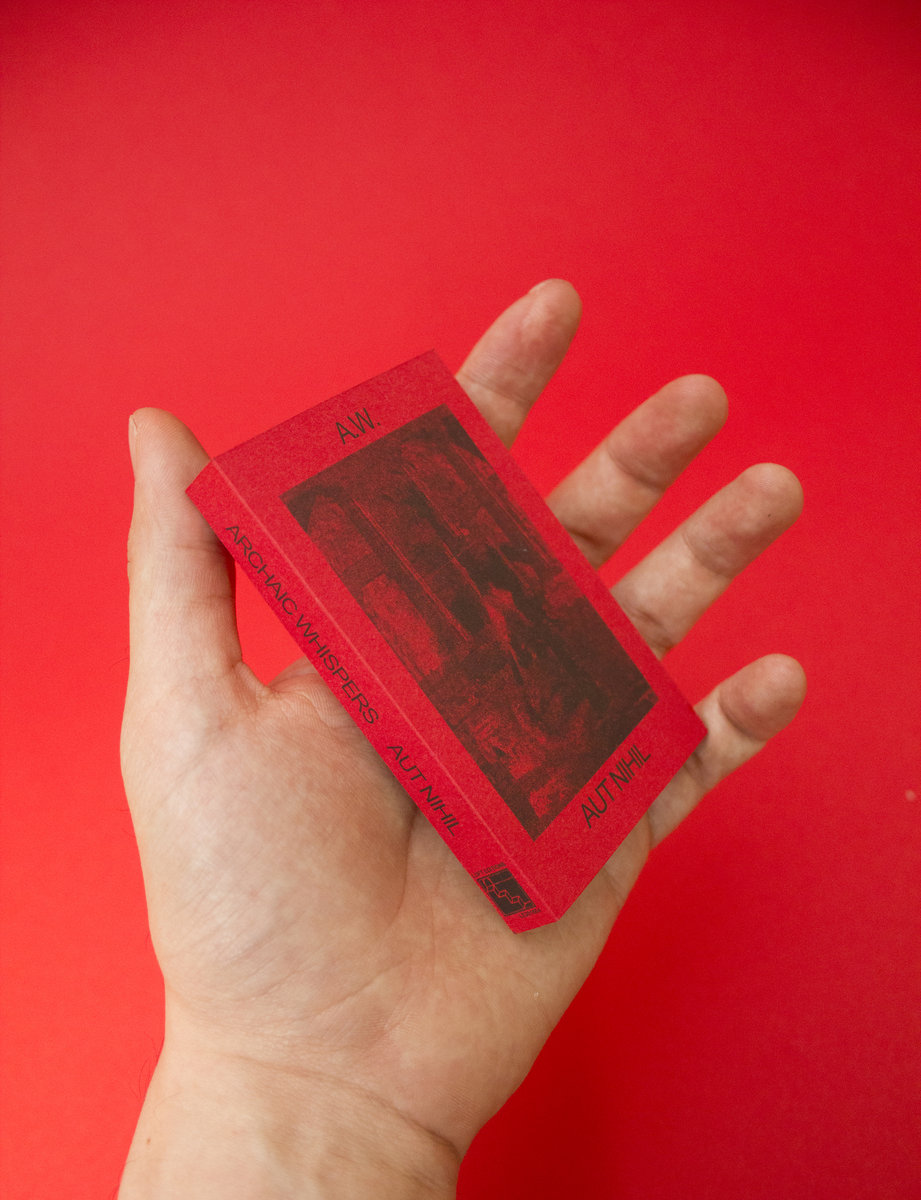 Iam proud to drop the first tape release of soundartist Sebastian Pralle aka Archaic Whispers.
Cold and raw industrial/noise fueled experimental music. Sometimes more musique concrete,
sometimes more black metal influenced philosophical ambient soundscapes.
Recommended for fans of Maurizio Bianchi, Etat Brut, Ulver or Vivenza.

Also as cassette available. 

- Riso-printed slipcase on heavy cardboard 
- Hand-cuted, numbered and folded 
- Edition of just 20 cassettes


Check on Bandcamp.

___________
01/03/2018

Loft Party - Dust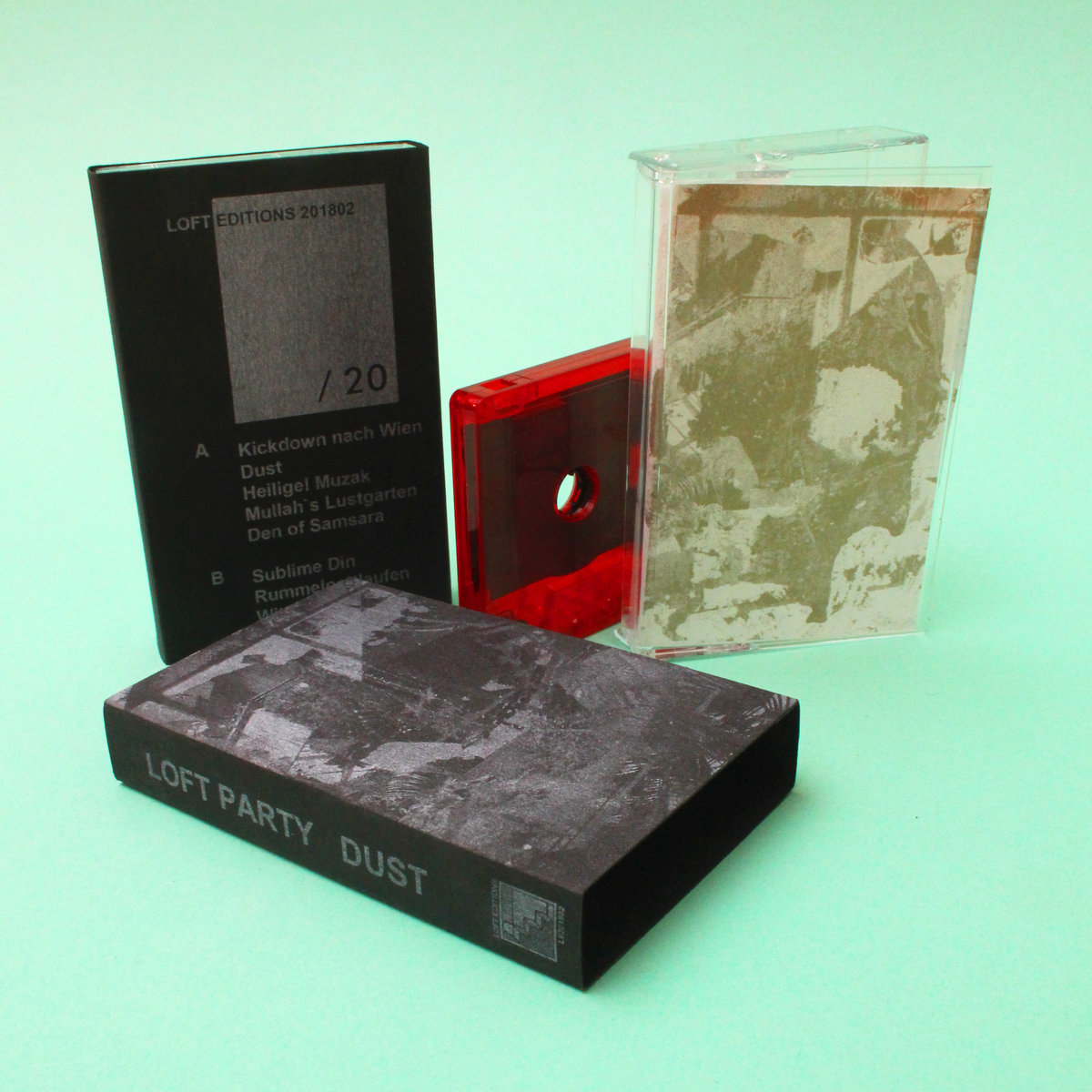 Berlin based noise bungler Loft Party presents his first C-45 album. Harsh electro-acoustic noise sounds and wobbling drone waves crushes into an intense tinnitus worshiping adoration for your loft.
Pure no-mixing and mastering skills, just rough dilettantism for the diy noise-punx out there! Check it out! 

Also as cassette available. 

- Riso-printed JCard and slipcase on heavy cardboard 
- Hand-cuted, numbered and folded 
- Edition of just 20 C-45 cassettes 


Check on Bandcamp.
___________
04/01/2018

Loft Party + WEHE - 05 / 11 / 17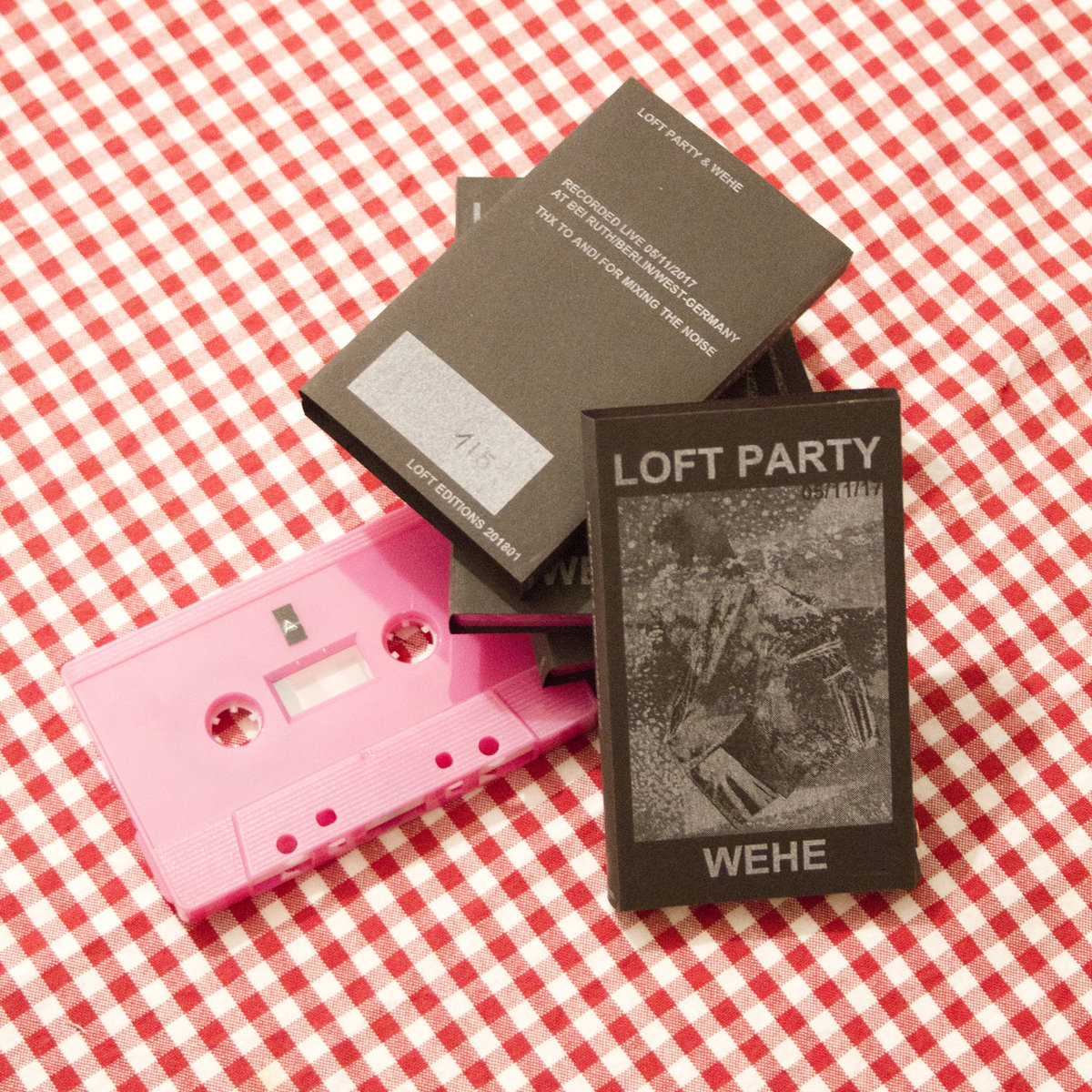 Live noise session by Loft Party & Wehe, 05.11.2017 @ bei Ruth e.v. Berlin.

High-bias fero cassette tape with riso-printed cover. Only 5 copies available!

Check on Bandcamp

___________
20/2/2016

Occult Bellevue




Occult noise, shoegaze, experimental band from Braunschweig, Germany.
I recorded the vocals, guitar, bass and drums.
Limited to 14 cassette copies.

You can chant the noise via digital release or audio cassette @ Econore. Order here


___________
9/11/2015
Manuel Klotz - Hohner PK250 midi / Loft Editions #2015001
Edition of 4 tapes, 6 crazy noise/soundart tracks, made with the legendary wedding music machine "Hohner PK250 midi". Recorded with iPhone4 @ Nexus catacombs, Braunschweig.
Risograph made inlay and booklet.


___________
02/11/2014

CMBCMW Records

Crazy virtual label for home recorded noise and avantgarde "music". Including early funny dilettante noise and electro stuff from me.
Look out for "Loft Party". Stick in your Oropax HERE
___________
01/11/2014

Mouldyard - Mouldyard

Ambient/Drone/Experimental project from 2012
feat. Antimo Sorgente, Martin Tornow and Manuel Klotz.

This realse contains a jamsession from 2012, hailing from "the Mouldyard Rehearsalrooms" in Braunschweig.

Published by Econore. Limited to 11 Copies. Order Here